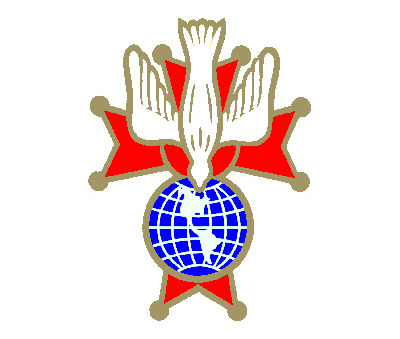 Faithful Navigator
John Wolf
43 Sunset Trail
Fairport, NY 14450
(585) 377-5753
Faithful Comptroller
John Herriman
18 Benedict Road
Pittsford, NY 14534
(585) 752-9463
Upcoming Events

In Solidarity With Our Priests
Fourth Degree Knights of Columbus
The Rev. Paul J. Cuddy Assembly
Number 2428
---
---


OFFICERS




Faithful
Friar
Father Paul Gitau



Faithful
Navigator
John Wolf



Faithful
Captain
Larry Jensen



Faithful
Admiral
Robert McNeill, PFN



Faithful
Pilot
Robert Dominik



Faithful
Comptroller
John Herriman



Faithful
Purser
George Hoffman



Faithful
Scribe
Robert Nazzaro



Inner
Sentinel
Chip Scoppa



Outer
Sentinel
T.J. Wasik



Color Corps
Commander
Robert Dominik
(585) 467-4981


Trustees

Ed Buckley (1)



Thomas Dole (2)



John Veloski (3)



We meet almost every month, September through June, and we take off the summer months of July and August.
We usually skip December, due to Christmas.
We generally meet on the 4th Monday of the month.
Usually at the Webster Columbus Center: 70 Barrett Dr., Webster.
Please EMail Larry Jensen, our Faithful Captain .
Our February meeting will be on Monday 01/22, and reservations will be greatly appreciated.
The February meeting is a Sweetheart Dinner, on 02/24
In March, we will meet on 03/23, and April will be on 04/27.
In May, we will be having burgers and hot dogs. That month is the 18th, the third Monday, so as to avoid Memorial Day
Finally, June will be a Steak Roast on 06/22.
---
Remaining Officer meetings:.
Church of the Assumption, #20 East Ave, Fairport
Monday 02/17
Monday 03/16
Monday 04/20
Monday 05/11
Monday 06/15
Monday 07/20
Monday 08/18
---
The next Exemplification, of the 4th Degree, will be on Saturday, 04/18.
It will be held in Niagara Falls, NY.
More details to follow as they become available.
---
We will be holding a Patriot Dinner on Saturday May 16th.
Still working out the remaining details.
---
Our annual Flag Retirement Ceremony will be Sunday, June 07, 2020.
To be held at the Webster Columbus Center, out back, behind the building
Weather permitting, it will start at about noon
---
If you desire additional information, please contact our Faithful Navigator.