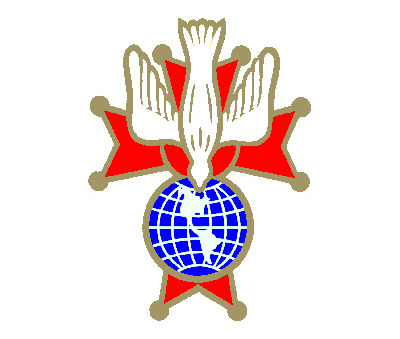 Faithful Navigator
John Wolf
43 Sunset Trail
Fairport, NY 14450
(585) 377-5753
Faithful Comptroller
John Herriman



Our Patron

In Solidarity With Our Priests
Fourth Degree Knights of Columbus
The Rev. Paul J. Cuddy Assembly
Number 2428
---
---


OFFICERS




Faithful
Friar
Father Richard
Shatzel



Faithful
Navigator
John Wolf



Faithful
Captain
Larry Jensen



Faithful
Admiral
Robert McNeill, PFN



Faithful
Pilot
John Alescio



Faithful
Comptroller
John Herriman



Faithful
Purser
George Hoffman



Faithful
Scribe
Robert Dominik



Inner
Sentinel
John Veloski



Outer
Sentinel
T.J. Wasik



Color Corps
Commander
David Gilfoy
(585) 467-4981


Trustees

Joseph Bradbury, PFN (1)



Ed Buckley (2)



Thomas Dole, PFN (3)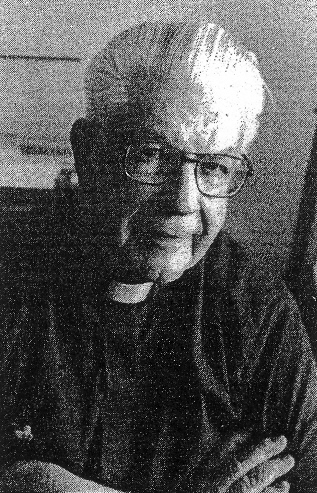 Picture By Babette O. Augustin
Staff photographer, Catholic Courier
---
For more than 24 years, Father Paul J. Cuddy wrote spirited pieces for his On the Right Side column in the Catholic Courier. The veteran pamphleteer used his column to defend traditional Catholic practices, promote the missions and encourage the faithful.
Our local Fourth Degree assembly is named for Father Paul J. Cuddy.
He was a native of Auburn, NY.
Ordained in 1935, he served in several local parishes during his career.
He also served as a military chaplain, first in the U. S. Army, and later in the Air Force, before his discharge in 1957.
Locally, he is, perhaps, best remembered for his long time of service as assistant pastor at Holy Trinity Parish, from 1973, until his retirement in 1978.
Starting in 1967, he wrote a regular column, On The Right Side. It first appeared in the Courier-Journal, and it was continued in the Catholic Courier.
In 1978, following his retirement, he returned to Auburn. He lived at St. Alphonsus until his death (related to an accidental fall) on New Year's day, 1992.